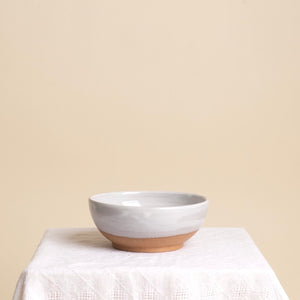 Glacier Cereal Bowl
Thrown cereal bowls with a trimmed foot.
5.5" Diameter
Glacier— Made with a brown clay body and a hard, glossy white glaze; perfect for everyday use. These are fired to cone 6 in an electric kiln.
Due to the handmade nature of the products, colors and sizes vary between production batches.
Dishwasher and microwave safe: hand wash for best results. 
Handmade in St. Louis, MO